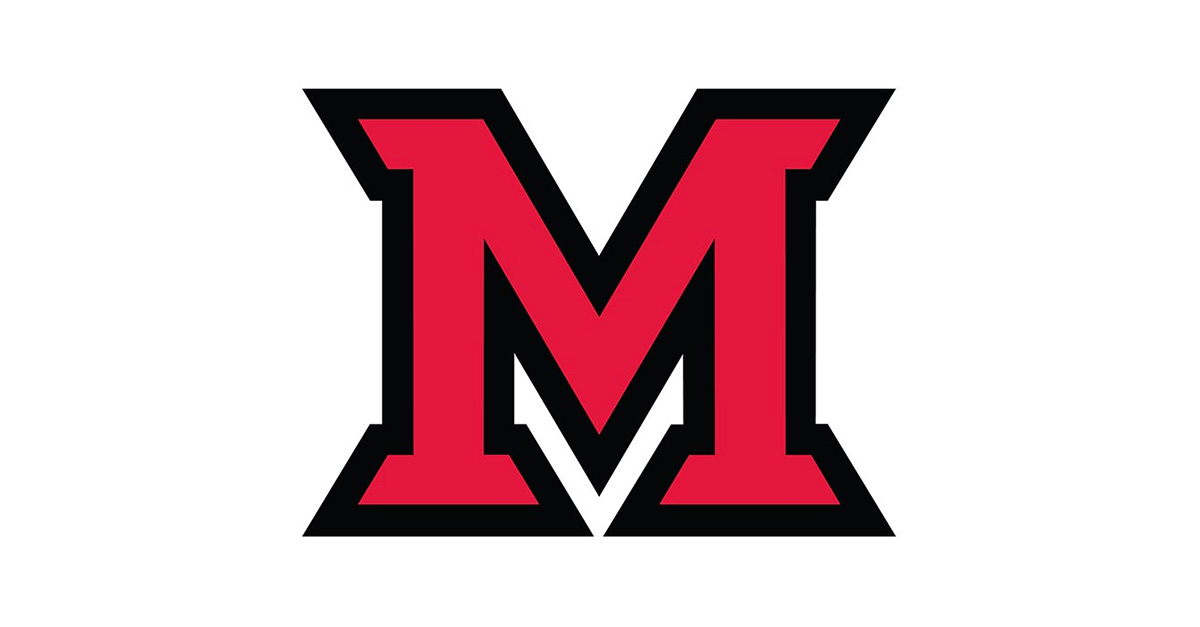 Jun 25, 2020
Mid-American Conference creates stand-alone esports conference
Miami President Greg Crawford to serve as president of board of directors
Aiming to recruit and engage more competitive video gamers, a dozen schools in the Mid-American Conference including Miami University have created a stand-alone esports conference to offer structured competition without the extensive rules that govern intercollegiate athletics.
Miami officials were involved from the start in forming the Esports Collegiate Conference (also known as Esports Collegiate or ESC). President Greg Crawford will serve as president of the Esports Collegiate Board of Directors.
"Esports has a growing presence on all of our campuses," Crawford said. "Esports Collegiate will provide a framework for competition among peers and afford another opportunity for student engagement."
The new conference will provide structure, scheduling and championship opportunities for its membership. Competition is slated to start with the 2020-21 academic year.
The teams can enlist not just amateur players but a type prohibited in traditional college sports: competitors who already made money from gaming, sometimes as teens years before college.
"There's boatloads of kids out there that want to do this — well, they're doing it already," MAC Commissioner Jon Steinbrecher told The Associated Press. "And so, to have some level of organization that provides for regular competitive opportunities that are well-run, on a regular basis, we think will give our schools a leg up in terms of attracting these students to their campuses."
Esports: "the varsity sport for the COVID era"
Glenn Platt, chair and the C. Michael Armstrong Professor in Miami's department of emerging technology in business + design, said esports has exploded in recent years to become one of the most popular sports for the generation now in college.
"Esports has become mainstream — it is part of large international events like the Asian Games and is under consideration for the Olympics. Audiences for events in esports rival or exceed those of mainstream sporting events and prize pools for them are on par," Platt said. For instance, the winner of last year's Fortnite World Cup made $3 million, which was more than the winner of Wimbledon. 
Platt called esports the varsity sport for the COVID era.   
"For many universities, it is one of the only varsity sports that has continued during the last spring and, for many, the only sport in fall," he said. "The MAC is getting out ahead of this and helping to legitimize and promote this sport. This kind of leadership is critical to the continuing success of varsity esports."
The ESC is an independent entity and will operate separately from the Mid-American Conference, though some MAC staff will help facilitate it, Steinbrecher said. It plans to be open to schools outside the MAC.
The 12 founding members are all MAC universities: Miami, Kent State University, Ohio University, Bowling Green State University, the University of Toledo, the University of Akron, the University of Buffalo, as well as Ball State, Central Michigan, Eastern Michigan, Western Michigan and Northern Illinois universities.
Competitive fall and spring seasons
Esports Collegiate will feature fall and spring seasons, competing in game titles such as Overwatch and League of Legends. An Esports Collegiate Champion will be crowned in each game title, with the champion earning an automatic bid to the national postseason tournament.   
Spring season competition will be in Overwatch and League of Legends. Titles being considered for the fall are Rocket League, Fortnite, Super Smash Brothers, Madden or FIFA. 
A seven-member Competition Committee has been established to oversee scheduling, game title selection/recommendations, championship format and any other infrastructure issues that may arise.  
Chairing that committee is Phill Alexander, assistant professor of game design and co-director of the varsity esports team at Miami. Alexander said the conference is the result of several years of work that Miami has been doing with the MAC.
"It's an important move for us because the big problem with collegiate esports right now is having consistent scheduling so that we can broadcast events for fans and maximize the opportunities for our teams to play," he said. 
Alexander added, "Many of the current competitions value flexibility for club level teams, which is admirable, but when you have a varsity program, that 'play sometime in this two-day window' flexibility doesn't provide for scheduled events. ESC will have a regular schedule, and we'll be competing against the other member schools. This will allow us to build rivalries and create more events that coincide with our games."
The Associated Press and Margo Kissell, Miami university news and communications writer, contributed to this report.