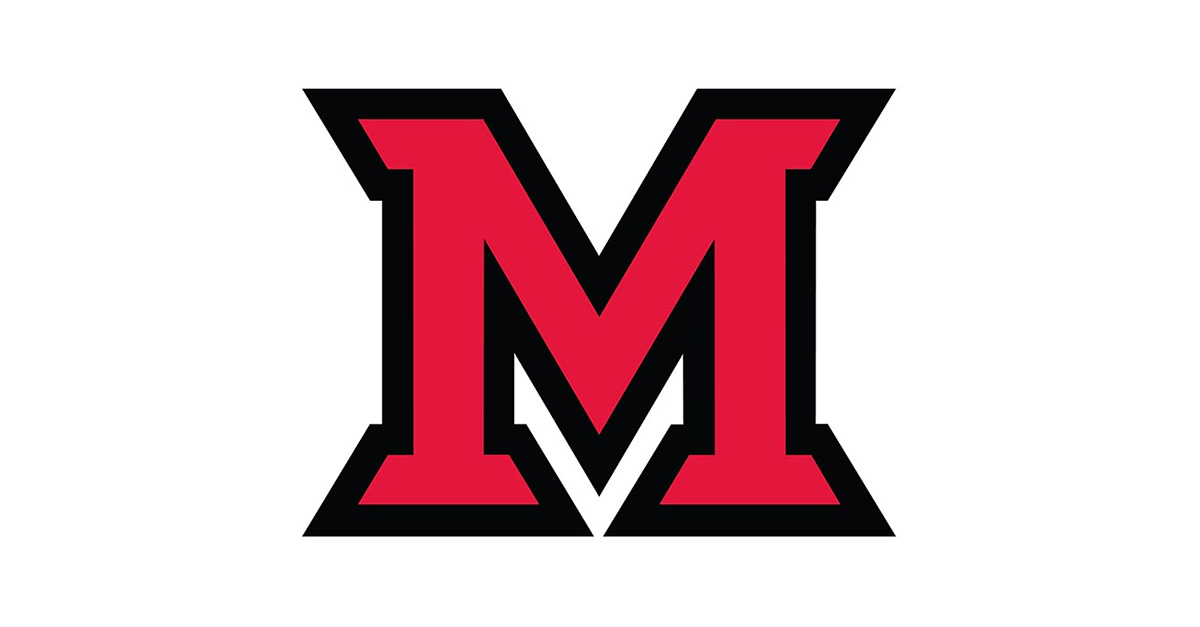 Apr 18, 2022
Greetings Miami University,
Here is this week's diversity, equity, inclusion "weekly three" from the Office of Institutional Diversity:
DEI Task Force Progress Update
Since the Presidential DEI Task Force presented its 44 recommendations to the President and the President's Executive Cabinet in September 2020, Miami University has taken proactive and intentional steps to address these recommendations. We are excited to share the Spring 2022 Progress Report with the Miami community. We are proud of the work Miami has accomplished and grateful to the DEI Task Force and all Miami community members who have contributed to these efforts. Because of all these efforts, our completion rate across all 44 recommendations is 91.9%. We also acknowledge that there is work still to be done, and we will address our ongoing commitments, including those areas not yet completed, through DEI Strategic Planning beginning summer/fall 2022. We look forward to collaborating across units and sharing the next steps as we prepare to focus on developing a DEI Strategic Plan for Miami.
---
DEI Resources
Want to be a better ally? The Office of Institutional Diversity and Inclusion has created a set of resources to help promote self-learning in areas of allyship, antiracism, intersectionality etc. If you have other resources you'd like us to include, please send us your suggestions.
---
Now Accepting Submissions for May and June Heritage and History Months
Working in close collaboration with faculty, staff, and student partners, the Office of Institutional Diversity and Inclusion provides opportunities for the Miami community to continue our learning and engage in meaningful programming that recognizes, examines, and values historical legacies of a diverse array of identities. Heritage Month programming supports Miami's inclusive excellence and DEI mission and connects to, among other areas, DEI Task Force Pillar 2: Cultural Consciousness, which encourages the Miami University community to enhance our awareness, knowledge, and skills to enrich and renew our intercultural competence. Submit your proposal considering priority deadlines for each proposed history and heritage month celebration.
Women of Color Leadership Support Network
We are accepting applications for the Women of Color Leadership Support Network for faculty and staff. This is a new initiative to advance and strengthen Miami University's commitments to a diverse, equitable, accessible, and inclusive learning and working community through the development of a space of support, networking, and development for women of color leaders. The deadline is April 22.
---
We are excited to recognize and share opportunities for Miamians to create community and be part of support networks. Miami University Staff and Faculty Associations, or affinity groups, provide space and opportunities for employees with similar backgrounds or interests to come together, network, and build connections. Miami is fortunate to have several affinity groups, including the Asian and Asian-American Faculty & Staff Association (AAA-FSA); Association of Black Faculty & Staff (ABFAS); Association of Latinx Faculty & Staff (ALFAS); International Faculty and Staff Association (IFSAM); and Queer & Trans Faculty & Staff Association (QTFSA), as well as two employee committees: the Classified Personnel Advisory Committee (CPAC) and the Unclassified Personnel Advisory Committee (UPAC). We invite you to find out more about these groups and to join by filling out a brief interest form.
---
Queer & Trans Faculty/Staff Association
The Queer & Trans Faculty/Staff Association (QTFSA) is recruiting employee leaders to help revitalize the organization, originally founded in 1999 as GLEAM (Gay & Lesbian Employees at Miami). In August 2020, the QTFSA was officially recognized by the Office of Institutional Diversity & Inclusion with the intention of creating community and visibility for queer and trans employees at Miami University. The QTFSA participates in collaborative decision-making regarding our structure, mission, and goals and welcomes the input and participation of all queer and trans-identified staff members. If you are interested in learning more you can check the QTFSA website or email qtfsa@MiamiOH.edu to express interest.
---
Dragonfly Diversity Café: "Overcoming Personal and Professional Struggles as an Asian American in Conservation"
Thursday, April 21, 2022 at 7:30 p.m. EST
Guest Speaker will be Katie Leung, Volunteer and Outreach Coordinator at Riverkeeper, New York City. Check out the website for more information.
---
2022 Leadership Symposium
Looking for ways to move forward personally and professionally? Join the annual MIAMI WOMEN Leadership Symposium on April 29, 2022. Speakers include amazing Miami women who will inspire you to move forward with authenticity, resilience, and empathy.
---
MADE at Miami
This is a pre-semester program designed to help students get the most out of their Miami experience. We promote qualities valued by the university community—Mentoring, Achievement, Diversity, and Excellence. Additionally, it is open to all entering first-year undergraduate students, historically underrepresented populations or those who have a commitment to promoting a deeper understanding of and appreciation for diversity. This year, we are opening our program to campus partners to lead various sessions for our MADE participants. Sessions are 1 hour and 15 minutes and will take place on Wednesday, August 17, 2022 during the following times: 11:30a-12:45p, 3:30p-4:45p, 5p-6:15p.
Learn More about Made at Miami
---
Electric Root Festival
Make plans to join the fun as MiamiOH takes over the Oxford Uptown Parks on Saturday, April 23rd at 2:00pm. The festival will be headlined by an in-concert, Afrofuturist reimagining of the beloved Rodgers and Hammerstein musical called The Sound of (Black) Music. This is a FREE festival.
View Details and Save the Date
---
The Menard Family Center for Democracy will be hosting the U.S. District Court for the Southern District of Ohio in the Shriver Center's Dolibois Rooms for a naturalization ceremony. President Crawford will deliver the welcoming remarks, and the Miami Men's Glee Club will provide music. This event is on Monday, April 25, 2022 at 2:00pm.
---
Stories of Survival: Patricia Makaroff
Tuesday, April 26 at 6 pm to 7:15 pm in Armstrong Student Center, 1082. 
---
Stories of Survival: Henry Fenichel
Wednesday, April 27 at 6 pm to 7:15 pm on Zoom. 
---
Reading of the Names
Thursday, April 28 at 10 am to 5 pm by the University Seal, outside Upham Hall.
---
Counterstories of Asian Americans in Higher Education
Thursday, May 5 at 12 pm to 1 pm on Zoom
---
Boba and Chat
Tuesday, May 10 at 12:30 pm to 1:30 pm in Shriver Center, John Dolibois Room B.  A social to debrief during finals with Boba for students, faculty, and staff.
---
Miami Presents: LGBTQ+ Terminology and Allyship Webinar
What does "pansexual" mean? What about "nonbinary?" How can I better support members of the LGBTQ+ community? Learn the answers to these questions and more in our upcoming training on LGBTQ+ Terminology and Allyship. This webinar will take place on Thursday, May 5th at 12 noon.
Three: Celebrations & Recognition
University DEI Awards
We are still accepting nominations for the 2021-2022 round of DEI Awards (Ray of Light; Distinguished Service; Diversity Event of the Year; and Institutional Inclusive Excellence). You can find out more, and submit a nomination. The application deadline is Friday, April 22. We look forward to your nominations. This is a great way to recognize colleagues.
---
Jaime Hunt in Higher Voltage
In the latest edition of Higher Voltage podcast, one of the guests interviewed by host Kevin Tyler was the Vice President and Chief Communications and Marketing Officer at Miami University. Jaime Hunt discussed the opportunities and obstacles faced by institutions when it comes to diversity, equity, and inclusion in marketing. Volt is an online magazine and podcast for higher education marketing professionals who want to stay on top of the latest industry trends and best practices.
---
 Arab American Heritage Month
This is a time for celebrating the history, contributions, and culture of the diverse populations of Arab Americans. In 2019, Rep. Debbie Dingell (D-MI) and Rep. Rashida Tlaib (D-MI) issued a congressional resolution for NAAHM to be recognized on a national scale. Arab Americans have ancestry in one of the world's 22 Arab nations, which are located from northern Africa through western Asia. The people of these nations are ethnically, politically, and religiously diverse but share a common cultural and linguistic heritage. We encourage all Miamians to engage in dialogue and allyship with our campus community organizations such as the Middle Eastern Student Association.
---
Upcoming Religious Holy Days and Holidays & Inclusive Scheduling
Please see the academic affairs calendar and complementing interfaith narrative calendar for policies and for more information, and regarding religious holy days and holidays observed by Miami Community members throughout the year.
With Love and Honor,
Cristina Alcalde, Ph.D. (she/her/hers)
Vice President for Institutional Diversity and Inclusion
Professor, Global and Intercultural Studies
vpDiversity@MiamiOH.edu