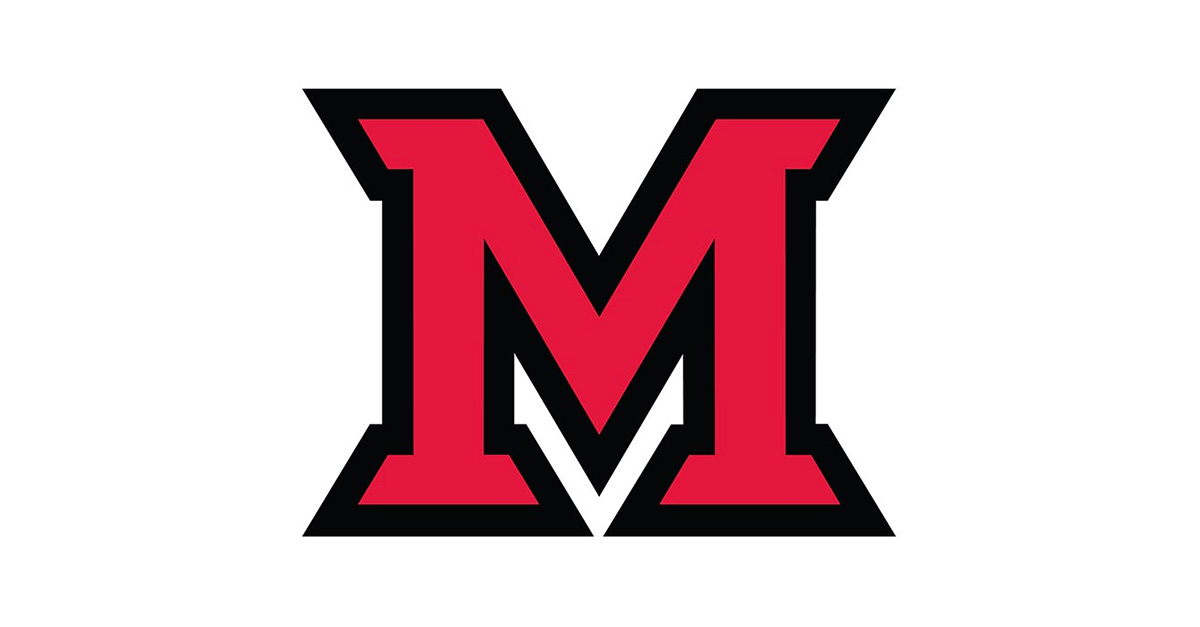 Dec 08, 2017
Student support increases on multiple levels; tuition rates set
In meetings Thursday and Friday, Dec. 7-8, Miami University trustees learned of universitywide outreach to enhance support for students' personal development in addition to academic and career-focused goals.
Over the last three years, Miami has researched student persistence and graduation using data from the Education Advisory Board's Student Success Collaborative as well as predictive analytics. While Miami students
graduate and gain employment and graduate school acceptance at very high rates
, the university wants to increase opportunities for all students to succeed.
Among factors that staff and faculty teams have determined limit persistence for some Miami students are low first-term GPA and high financial need.
The university has initiated intervention practices and created targeted programming and support services to improve retention and graduation rates, including more proactive academic advising, new learning communities focused on assisting with transition to college, financial literacy initiatives, early career development programming and enhanced residential programming.
In addition,
Student affairs is reviewing responses to a new student transition survey to help find out how to support students who don't readily feel a connection to campus.
The three-year-old Student Success Committee, co-chaired by the provost and the senior vice president for Enrollment Management and Student Success includes senior academic and administrative leadership, faculty, staff and student representation. It guides the direction and planning of academic and co-curricular success initiatives and policies.
The nine-year-old Undergraduate Academic Advising Council (UAAC) oversees academic advising at Miami and coordinates adviser training and recognition and assessment of undergraduate advising among other tasks.
A Regional Strategic Enrollment Team is focused on improving student recruitment and retention on the regional campuses.
Following a board vote, tuition at Miami's Oxford campus will rise slightly for in-state students entering in fall 2018, pegged to the consumer price index, estimated at 1.4 percent (the precise amount isn't yet set). Trustees passed a 1.42 percent increase in tuition for non-residents entering in fall 2018 making their annual tuition $34,695. Both in-state and out-of-state students will benefit from Miami's Tuition Promise, which holds tuition, room, board and other fees frozen for four years.
Returning students under the Tuition Promise will also pay the same tuition rate for their cohort as this year. In-state students enrolled before the Tuition Promise took effect will see no tuition hike, but out-of-state upper-class students will pay 2 percent more next fall.
Trustees decided to not raise the tuition for Miami's Professional MBA program.
Trustees authorized a new career fee of $100 per semester for the fall 2018 cohort. This will support developing a first-rate immersive and comprehensive career development experience for all undergraduate students.
Laura Driscoll of university communications and marketing reported on the research and collaboration that resulted in the
Myaamia Heritage Collection
of merchandise that debuts today (Dec. 8).
Trustees accepted a fiscal year 2017 efficiency report and update on progress towards the university's five-year goal to increase student scholarships by at least $30 million. They directed the report and related recommendations to be submitted to Ohio's chancellor of higher education. Numerous cost-saving and revenue-enhancing moves highlighted in the report include joining a Strategic IT Purchasing Consortium, a health and sports medicine sponsorship, and the operation of the student health center by Tri-Health.
Miami was just named the most efficient school among top national universities in a 
U.S. News & World Report
analysis that compared spending and educational quality.
Among state goals is reduced cost to students. Miami's report includes the implementation of an electronic textbook purchasing program with students' estimated cost savings for textbooks this fall at 15-20 percent.
In other actions, trustees:
Approved sending a required report on remedial education to the Ohio Department of Higher Education. Remedial education occurs on Miami's regional campuses.
Approved sending a final report on duplicate programs with timeline for implementation to the Ohio Department of Higher Education.
Established a Strategic Initiatives Fund from university carry forward funds and reserves.
Authorized the 2019-2024 Capital Improvements plan and 2019-2020 funding request per guidelines provided by the Ohio Office of Budget and Management and the Ohio Department of Higher Education. This includes requesting $30 million for phase 2 of Pearson Hall renovation and other requests.
Authorized the award of contracts to incorporate tunnel top replacement into the new Residence Hall - North Quad projects with a total project not to exceed $2,800,000.
Approved the University's continued participation in the Pooled Investment Agreement and the Miami University Foundation's intention to engage an Outside Chief Investment Officer to manage and invest the Pooled Investment Fund.
Approved the creation of the Sandra Jean Kelly Library Fund quasi-endowment of $25,000 and the Sandra Jean Kelly Fund quasi-endowment of $104,686.87.
Approved recommendations of the Committee on Naming of Campus Facilities including the new Brown Family Sculpture Garden - Creative Arts Quad.
Approved emerita/emeritus status for several retiring faculty and administrators.
These members were elected as board officers for the next year:
Chair – Mark Ridenour
Vice chair – Robert Shroder
Treasurer – Jagdish Bhati
Secretary – Thomas Gunlock
These committee chair positions were appointed for the next year:
Academic and student affairs committee – Terry Hershey
Finance and audit committee – John Altman
Former national trustee C. Michael Armstrong will return as a national trustee in January for a 30-month term.